Profile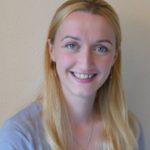 Emma Markham
Curriculum Vitae
Education:

I grew up in the countryside and went to a small Church of England primary school in my village (two year groups would be taught in the same class, as we only had 60 students in the whole school!). I then went to a local state school where everyone would arrive by coach, as the school covered a huge area of countryside. There was around 1,000 students in total. We didn't have any after-school clubs as everyone traveled by coach and being such a rural area I think it must have been difficult to attract teachers. The school obtained a grant from the government to install a computer lab, and so I was fortunate enough to have access to computers, but the school did not have a lot of money or resources. We didn't receive much career advice or exposure to careers.

Qualifications:

MSc Human Molecular Genetics (Merit), Imperial College London BSc honours in Molecular Biology (2:1), Royal Holloway, University of London (Second year abroad at University of California, Irvine) A-levels: Biology (B) Textiles (B) Media studies (B) AS Levels: Chemistry (C) Geography (C) General Studies (C). GCSEs: triple Science (B) intermediate Maths (B) English (C) Textiles (B) Geography (C) History (C) PE (D) Drama (C) German (D)

Work History:

Feb 2019 – current. Innovation and Skills Manager, Biology research council, Swindon Nov 2017 – Jan 2019 Portfolio Manager, Department of the government which funds innovative businesses, Swindon July 2017 – Nov 2017 Head of Technical Marketing, Microscope company in Oxford July 2016 – July 2017 Project Manager & Operations Specialist Europe, DNA repository, London (This was a promotion to a new role in the same company) Mar 2014 – July 2016 Operations Assistant, DNA repository, London Mar 2013 – Oct 2013 Research Assistant, Queensland Centre for Medical Genomics, Australia Oct 2011 – Dec 2012 Research Assistant - clinical Flu trials, London Jan 2010-Oct 2010 Research assistant - Microbial testing facility, Cambridgeshire Aug 2009 - Dec 2009 Volunteer scientists - Rural health clinic Ghana, Africa (for more information on what I did in each job https://geneticcuckoo.blogspot.com/p/resume.html)

Current Job:

Skills and Innovation Manager

Employer:

I work at the Biotechnology and Biological Sciences Research Council, which is responsible for investing government funding into the best research to tackle important challenges faced globally and within the UK.

My main focus is on UK Aquaculture (eg. Fish farming), but I also work on agriculture and farming projects, with a focus on sustainable food production.

What is wonderful about science is that it gives you a range of skills and encourages critical thinking and analysis, which can be applied to anything! I didn't know anything about fish before I started my current role but I was able to research and gain the knowledge I need to communicate effectively, as luckily science is like a shared language. This is a huge benefit of careers in STEM, because you can move into another research area or subject and your skills are still useful. You will always have job opportunities if you study science.
Favourite thing to do in my job: I love helping people and eating cake

About Me

I grew up on a farm and became a tailor before I went into science

Read more

I grew up on a farm in the countryside, so I always loved nature (particularly ponies!) but I also loved to explore and watch local wildlife, like birds and deer.

I was never very academic at school (mostly a C grade student) but I think it was my love of nature and living on a farm which made me fall in love with biology during my A levels, particularly genetics.

At first I wanted to go into tailoring, and so I left school and had a full time job in a shoe shop and went to night school to study tailoring. However, when I tried to find a job or apprenticeship in tailoring no-one was hiring. So I went back to school to obtain A levels and find a new career.

Since then I went on to study Molecular Biology at university and then Human Molecular Genetics. I have since worked around the world, studying everything from Flu vaccines to the genetics of cancer.

I absolutely love being a scientist, and I love talking to people about amazing things in nature and science. I also love helping people and problem solving, which are other key parts of being a scientist. I also enjoy science communication and write a blog in my spare time https://geneticcuckoo.blogspot.com/

My Work

I fund research which helps people and the planet

Read more

I love working at the Biotechnology and Biological Sciences Research Council (BBSRC) as we invest government funding to the latest exciting research and innovation in Biology. We also try and encourage scientists and companies to work together on exciting projects.

One exciting project was to produce 'Super Broccoli' which is broccoli which has a higher concentration of beneficial naturally occurring molecules which reduce your risk of heart-disease. So you can eat get more health benefits from eating broccoli (or eat less of it, which is what I do!)

Another exciting project was to study how muscles degrade in space (as your muscles are not being used as much in zero gravity) and so we sent 'Worms into Space'. This research will also help is develop treatment for muscle wasting due to aging or disease.

A recent project was using Gribbles (which are small marine crustaceans similar to lobsters) which normally eat wood in the sea (which is a big problem if you have a wooden boat!) But we have discovered that they have enzymes which means we can feed them wood and they can produce biofuel, which can be used as an alternative to fossil fuels. Biofuels can also be made from crops such as wheat, corn, soybean and sugarcane and are better for the environment than fossil fuels because they burn cleaner than fossil fuels, releasing fewer pollutants and greenhouse gases, such as carbon dioxide, into the atmosphere. It is really exciting to think these tiny lobsters could produce the fuels of the future for your car and help combat climate change at the same time!

Our main focus at the moment is changing the way we farm and what we farm, so that crops are good for the environment and good for our health, so we can live longer, healthier lives. We are also supporting technologies which help farming adapt to rising global temperatures, so we can ensure a sustainable food supply, like coping with emerging tropical plant diseases, drought-resistant crops and increased nutrition.

My Typical Day

No day is the same!

Read more

I love working in science, because everyday is different. I really enjoy problem-solving, which is lucky as that is a big aspect of science.

Generally, I come into the office and check my emails, I check the progress of the different projects and initiatives to check everything is still going smoothly.

What I'd do with the prize money

A Toybox of fun activities for a group of scientists to share when doing school outreach

Read more

I'm a STEM Ambassador and go into local schools and run slime workshops and give career talks. I work with a lot of scientists and we are forming a network to share resources and coordinate activities, so we can visit more schools and set up mentoring and regular interactions.

I would love to win the prize money, as I would use this to buy fun resources and materials for the network to share, including Giant Microbes for demonstrations, ingredients for slime, volcanoes, etc. As well as little prizes for students and classroom items they can continue to use after the outreach visit.

In particular I would like to run some workshops in schools where students can raise some fish eggs and see them develop and hatch and grow some plants and learn more about how plants develop and grow, and how we produce food.

My Interview

How would you describe yourself in 3 words?

Thoughtful, ambitious, and a problem-solver

What or who inspired you to follow your career?

I'm not sure. My A-level biology teacher was very supportive so I think that helped

What was your favourite subject at school?

I don't think I had a favourite subject

What did you want to be after you left school?

I originally wanted to be an Egyptologist, but it didn't seem achievable and teachers are school were not supportive,so I trained to be a tailor instead

Were you ever in trouble at school?

not really, I think the only bad parts of my school reports were my poor spelling

If you weren't doing this job, what would you choose instead?

If I could do anything I might like to be an inventor

Who is your favourite singer or band?

My guilty pleasure is Taylor Swift's music

What's your favourite food?

I love lamb but it's not very sustainable, so I only have it as a treat

What is the most fun thing you've done?

backpacked around the outback of Australia

If you had 3 wishes for yourself what would they be? - be honest!

to find an alternative to single-use plastic, for everyone to have enough food and to end homelessness

Tell us a joke.

What was the pirates favourite amino acid? Arrrrginine!
---
---