Profile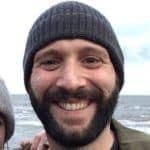 John Paterson
Curriculum Vitae
Education:

Stirling University (PhD, 2017-current) ; Imperial College, London (Masters, 2016-2017) ; St Andrews University (2004-2008) ; Lomond School (1990-2003)

Qualifications:

PhD (expected 2020) from Stirling ; MRes( Master of Research) in Ecology, Conservation & Evolution from Imperial ; BSc (Bachelor of Science) in Zoology from St Andrews ; ACA (Chartered Accountancy) from ICAEW ; 5 Highers in English, Maths, Biology, Chemistry and History ; 8 Standard Grades in English, Maths, French, Biology, Chemistry, Physics, Geography and History

Work History:

Researcher, Finance Manager at British Museum, Auditor for KPMG, Science & Maths Teacher (while on gap year), Gardener, Receptionist.

Current Job:

PhD Research Student

Employer:
Favourite thing to do in my job: Fieldwork - watching pollinators like bees visit my plants

About Me

Second-year PhD student who loves nature

Read more

I live in Edinburgh with my girlfriend – we're getting married in November so I'm having to plan for that a lot at the moment as well as doing my research! We met in London because we worked down there for a few years. I actually spent a long time between going to university and starting my PhD when I worked in finance (even though my degree was in Zoology!), so I spent 8 years working in London as an accountant.  However, we're both from Scotland so when I decided I wanted to become a scientist and do a PhD I looked for one up here.

It's been great to move back  to do my PhD and Edinburgh is a beautiful city – I live near a big park and go running a lot. I really love running around the park and the woods in Spring because you get to see all the trees turning green and the different flowers coming out. In fact, I like running a lot in general. I just ran the Edinburgh half marathon and have another race coming up where I have to run around all the seven hills that are in Edinburgh.

When I'm not working or running we go to the cinema a lot – we saw Avengers: Endgame the other week which we thought was amazing. We also go hiking and are trying to climb lots of Munros (big mountains in Scotland). Finally, I bake a lot. I find it really relaxing and like making my own bread.

My Work

I study pollinators that visit plants, like bees and hoverflies, and try to figure out how climate change is affecting them

Read more

Pollination is when an insect visits a flower and leaves pollen from another flower on it. This is how plants reproduce and make seeds. Pollinators like bees or hoverflies are really important for plants because a lot of plants, but not all, need to be pollinated in order to produce seeds. This is also very important for many food crops like wheat, apples, radishes and tomatoes as the amount of pollination they receive affects how much food we get from them. About three-quarters of the world's main crops rely on pollinators for this, so pollination is really important for our food supply!

My work looks at whether pollination is being affected by climate change. Because climate change is affecting the weather and temperature of the environment, it's also affecting when plants flower and when pollinators start flying. This means that pollinators now sometimes come out at a different time to when the plants they should be pollinating come out.

To try to measure the effect of this I grow lots of plants and put them outside at different times of the year to see whether this affects the number and the species of pollinators that visit them (there are about 250 species of bee in the UK and 200 species of hoverfly). I then see whether this affects how many seeds they produce.

My Typical Day

Go to the greenhouse, check on my plants then go outside and watch insects visit them

Read more

My typical day changes a lot throughout the year. At the moment I'm spending a lot of time in the greenhouse and in the gardens because I do lots of fieldwork this time of year. I'm growing about 200 plants, so in the morning I go to the greenhouse and water them all. Then I need to re-pot some of them, plant some new ones and check they're all healthy. Then I prepare them to go in the field. This means I have to count the number of flowers on each one (I use radishes, so they can have a couple of hundred flowers on each plants) then I have to pollinate some of the flowers by hand (I use a paintbrush and paint pollen onto them) and some I bag up in netting so they can't be pollinated. Then I take them out into the field and sit with them all day checking how many insects visit them and what species they are.

Some days I get up at sunrise to do this and some days I do it until sunset – I have to vary what time of day I'm out there at because different pollinators are out at different times of the day. It's hard work sometimes but I enjoy it and I only do this for a few weeks. It's great being outside and seeing things you wouldn't get to see in the office – the other day I was in the middle of a big honey bee swarm but luckily I didn't get stung!

Other times of the year my work is totally different. In the winter there aren't any pollinators around, so I do a lot of work indoors writing up my research and doing statistics on the computer trying to understand all the information I've collected. I also have lots of meetings with the other researchers in my laboratory, I teach some lessons to the undergraduates and sometimes I go to research conferences where you present your work to lots of other scientists from around the world.

What I'd do with the prize money

Organise field days for local schools to understand wildlife in their area

Read more

I think it's really important to let school classes get outside and learn more about the nature in their local area. Therefore I'd like to use the money to organise some day trips from the local schools to the university grounds, which are beside a forest. Some of the university staff and the local conservation charity would structure the day so the pupils could learn about the plants and insects in the area and then spend some time collecting some insects so we can bring them back to the laboratory and learn about them.

My Interview

How would you describe yourself in 3 words?

Friendly nature nerd

What or who inspired you to follow your career?

David Attenborough

What was your favourite subject at school?

Biology

What did you want to be after you left school?

I didn't know to be honest. When I chose my degree I just wanted to study something I was interested in.

Were you ever in trouble at school?

Yes! My teachers often thought I didn't pay enough attention to them...

If you weren't doing this job, what would you choose instead?

Gardener or teacher. I think gardener would be less stress!

Who is your favourite singer or band?

LCD Soundsystem

What's your favourite food?

Pizza

What is the most fun thing you've done?

Lived in the jungle for a year in Guyana, South America with a boa constrictor and some tarantulas

If you had 3 wishes for yourself what would they be? - be honest!

1/ Live somewhere with a huge garden 2/ Be amazing at tennis 3/ Finish my PhD on time!

Tell us a joke.

Two fish were in a tank. One says to the other: "So, do you know how to drive this thing?"
---
---